Tax report property in Egypt. Present tax declarations of property in Egypt.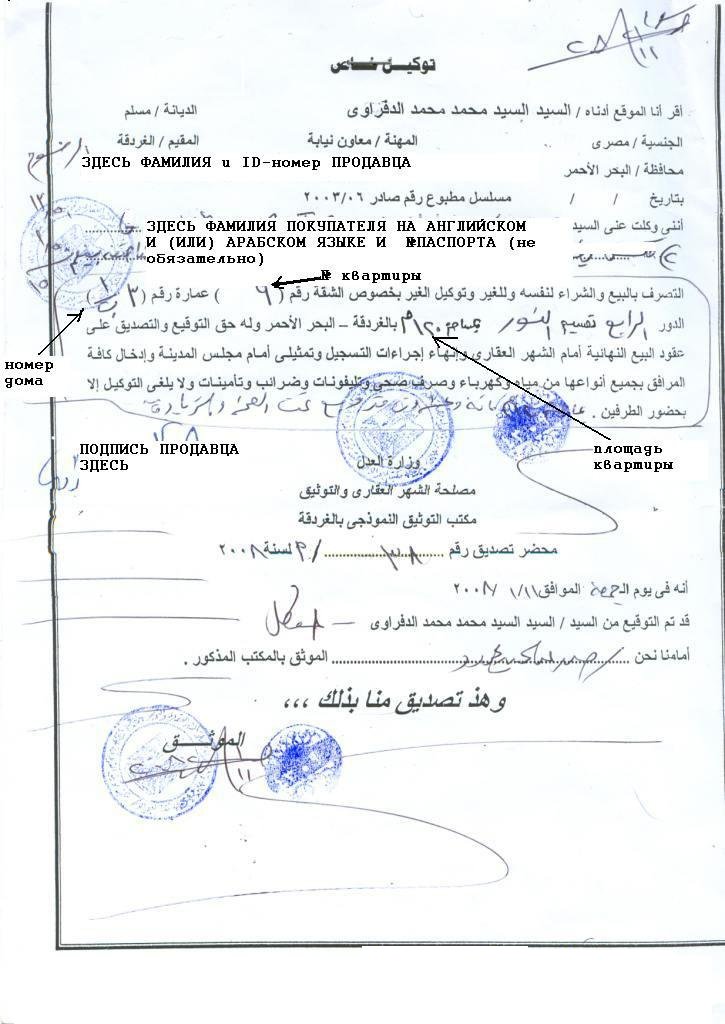 From January 2010 on the basis of many other states in Egypt introduced an annual tax on real estate in Egypt. The owner of each property in Egypt is obliged to provide tax returns for real estate in Egypt, explaining each item and attach a copy of the declaration of the sales contract specified property. This must be done before March 31, 2010, in the event of failure of the Declaration on the property owner will be fined.
---
tax registration and declaration shall be subject to all the completed and completed real estate Egypt regardless of their value.
Declaration on real estate in Egypt must be filed annually in each year. In case of violation of submission of a declaration to the owner may be fined from 200 to 2000 Egyptian pounds ($ 40-400).
Declaration on the property in Egypt can be submitted in person or by proxy (if it is necessary to issue a power of attorney and provide a copy of the contract of sale of real estate in Egypt).
For more information and legal advice in Egypt on how to submit tax returns on real estate in Egypt, please contact our lawyers (including speaking in Russian, English, Italy) in Egypt to our e-mail, phone or Skype.